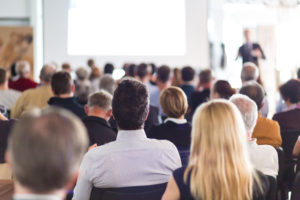 Attorneys, Paralegals and other positions requiring continuing education credits. The Company will reimburse up to $750.00 annually for continuing education class fees.
The class should be related to the employee's primary job duties and/or practice area. The Company will reimburse the employee for the actual roundtrip travel to the CE/CLE not to exceed a maximum of 20 round-trip miles.  The Company will not pay for or reimburse the employee for hotel and other transportation expenses except in cases where the employee is a speaker at an event.
If an employee obtains a speaking part in a CE/CLE seminar, the employee can request reimbursement for travel, hotel, or food expenses for the employee to teach at the CE/CLE seminar in lieu of the Company paying tuition.
The Company will only reimburse CLE credits for the state in which the attorney is primarily practicing without special approval. For example, if the attorney is licensed in NC and FL and the attorney primarily practices in NC, the Company will not pay for CLE classes required by FL.
See Employee Handbook for more details.