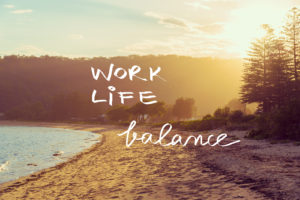 The McIlveen Family Law Firm's founders started the McIlveen Cares program to better the lives of the Firm's employees. All Full-time employees are eligible after being employed by the Firm for 60 days.
"What Services are Covered?"
"Pet"
Dog Walkers

Pet Sitters

Boarding
"Home"
Housekeepers

House sitters

Errand Runners

Event Help
"Child"
In-home Care

Babysitters

Nannies
"Out of Home"
Child care centers

Family Day Care

Camps
"Focused"
"Older Adult Care"
Companion care

Errands

Light housekeeping

Transportation
"Dementia/Alzheimers/Elder Care"
Companionship

Mental Stimulation

24-hour care

Bathing & Dressing

Exercise & Mobility

Medication Reminders
"Misc."
Dry cleaning

Fitness Classes (the firm will not reimburse for gym memberships)
Mindfulness Classes
Music Lessons
Parking reimbursement for the employee when it is otherwise not reimbursable 
What is McIlveen Cares?
At McIlveen we know that our employees work hard all week for our clients. We want to make life easier for you and your weekends more enjoyable by giving you $100.00 a month to use towards housekeeping, dog walking, childcare, and more. Fewer chores for you means more time for fun!
"How much does McIlveen Cares pay?"
McIlveen Cares reimburses you each month for qualified expenses up to $100.00 per month.
"Will the $100.00 roll over if I do not use it?"
No, if you do not use it you lose.
"How do I submit my reimbursement?"
You submit your receipt for reimbursement the same as other reimbursements in your expense sheet in Salesforce.
"What if my receipt is more than $100.00 during a month. Can I get more than $100.00 reimbursed?"
The firm will only reimburse $100.00 each month but you can submit anything above $100.00 the next month to get the entire receipt reimbursed.