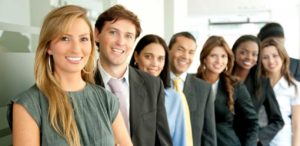 How does it work?
Dental Blue traditional gives you the freedom to choose any provider, as a member of Dental Blue Traditional you have access to providers, including contracting providers, in and outside the state of North Carolina.
Which plan is offered?
Blue Cross and Blue Shield of North Carolina Dental Blue
"Summary of Services"
•Oral Evaluations   •Consultations   •Cleaning   •X-Rays   •Pulp-testing   •Topical Fluoride Application to prevent decay   •Palliative emergency treatment   •Space maintainers   •Diagnostic casts(subject to change pursuant to BCBS)
"Basic Services"
•Routine filling to restore diseased teeth   •Simple extractions   •Surgical removal of teeth  •Complex oral surgery   •Surgical access of un-erupted tooth/process to aid eruption   •Transseptal fiberotomy   • Alveroloplasty •Vestibuloplasty •Removal of exostosis   •Incision and drainage of intraoral abscess   •Frenulectomy   •Excision of hyperplastic tissue or pericoronal gingiva
Anesthesia limited to deep sedation and intravenous when clinically necessary and related to covered complex surgery or surgical removal of teeth when three or more quadrants are involved
Stainless steel crowns: Primary posterior, Primary anterior, Permanent, Pin retention
"What is Periodontics?"
Treatment of the diseases of the gums and bone surrounding the teeth is periodontics.
"What are the periodontal services included?"
Crown lengthening-reshaping the bone around the teeth

Root planning and periodontal scaling

Full mouth debridement

Provisional splinting

Periodontal Maintenance following active periodontal therapy

Complex surgical periodontal care:

Gingivectomy and gingivoplasty

Gingival flap procedure

Osseous surgery

Bone replacement graft

Guided tissue regeneration

Soft tissue graft/allograft/connective tissue graft

Distal or proximal wedge
"What is not covered?"
Please see your BlueCross BlueShield of North Carolina benefits booklet
"When does coverage begin?"
You are eligible for health and dental insurance coverage 60 days after your first day of work at the Firm.
"Who is eligible for coverage?"
Full-time employees are eligible for health and dental insurance coverage after being employed for 60 days with the Firm.
"Who do I call if I have questions about the plan? "
For questions about your benefits or claim form request or to request a pre-treatment estimate for services 1-800-305-6638
For questions about membership or to request a new ID card, claim forms or a benefits booklet 1-877-258-3334
**For more covered services such as Major Services, Orthodontic Services, please see your BlueCross BlueShield of North Carolina Booklet**
Tips: We encourage you to discuss the cost of services with your provider before receiving services so you will be aware of your total financial responsibility.